Roque Santa Cruz has made a huge impact for Olimpia in the Copa Libertadores. The kind of impact he was expected to have when German champs Bayern Munich bought him as a youngster back in 1999. He was tagged one of the top future stars but he never quite reached his potential.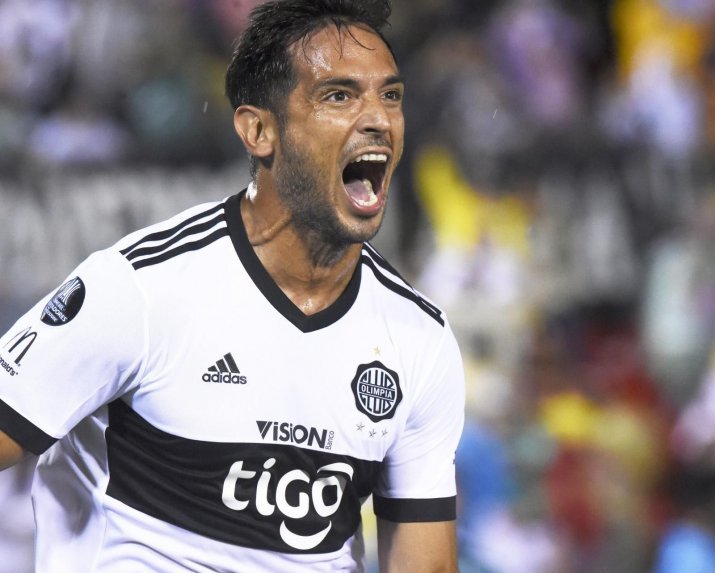 Santa Cruz was obviously very talented but it was more of hard work, training, further development and intelligence on the field of play. There were physical demands required of him to play in such high profile games, which he could not manage very well. A flurry of Injuries further hampered the takeoff of his career.

Santa Cruz has gone on to play for Blackburn Rovers, Manchester City, Real Betis, Malaga and Cruz Azul in Mexico since leaving Bayern. On the international scene, he has a better profile. He has netted over 30 goals for Paraguay and featured in over a century of games.
After his career highs, he joined the regular fashion of playing for his boyhood club: Olimpia in Asuncion. Santa Cruz has been lifting them all through and they are set to appear in the final qualifying round of the Copa Libertadores – South America's equivalent of the Champions League. They are set to face Brazilian side Botafogo next.
Just last week Santa Cruz did the spectacular when he came off the bench with minutes to spare to score a crucial goal that sent the team to the next round. They were 2-1 ahead in the game as they hosted Ecuadorian side Independiente del Valle but the away goals rule meant they would not qualify if things ended the same way. Santa Cruz came on to save the day with a powerful header.
Santa Cruz is expected to run down his career at Olimpia and possibly leave a mark in the annals of the club history.