Roque Santa Cruz is an icon as far as Paraguayan football is concerned and the former Manchester City, Blackburn Rovers and Bayern Munich striker is still going strong at the veteran stage of his career. The Olimpia FC of Paraguay player is back in his country after several years in European football. Roque Santa Cruz has been back at boyhood club Olimpia since 2016. It was at Olimpia that he received the first major breakthrough of his career by signing for German Bundesliga giants Bayern Munich from Olimpia as a teenager in 1999.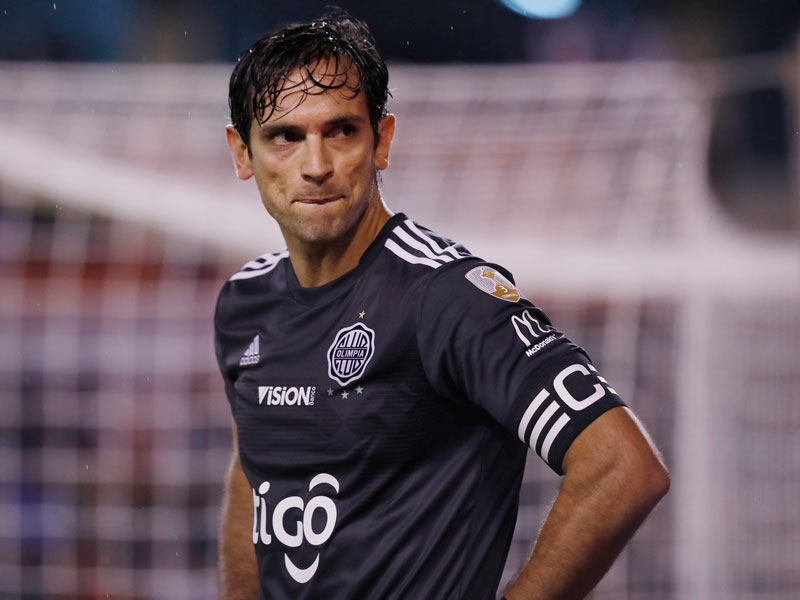 Roque Santa Cruz also played for Cruz Azul in Mexico briefly before returning to Paraguay. He was sent on loan to Malaga for some months from Cruz Azul. Roque Santa Cruz had a problem with various injuries during his career and it is heartwarming to see him play professional football into his late 30s. Roque Santa Cruz was a hugely talented hot prospect before Bayern Munich signed him over two decades ago and it's undoubted that the Paraguayan football legend would have had a better career with better luck on the injury front.
Santa Cruz has scored 32 goals in 112 appearances for Paraguay and he's still available for selection for his country. The Olimpia striker made his debut for Paraguay at the age of 17 in 1999 having already played some games for the u-20 team. He would go on to feature for the Paraguay u-23 one year later. His debut for the Paraguay senior team came against Mexico in April 1999 and his first goal came in the 3-2 loss to Uruguay in June 1999. Roque Santa Cruz was part of the u-20 team that won bronze at the 2001 FIFA u-20 World Cup tournament in Argentina. He was also a member of the Argentina squad that finished second at the end of the 2011 COPA America tournament in Argentina.